BE THE MEDIA University - Twitter QuickStart Class:
Want to learn how to use Twitter to connect to your audience, build your business, and brand yourself as a recognized authority in your industry? BE THE MEDIA University is happy to offer our online Twitter Quickstart Course; a detailed, step-by-step guide to mastering this essential marketing tool.
About Twitter:
Twitter is one of the fastest growing and most powerful social media sites when it comes to getting your message out and making connections. In 2010, Twitter recorded a 1,500 (!) percent increase in users in one year, now numbering over 100 million people, according to Twitter co-founder Biz Stone.
Millions of conversations are taking place on Twitter right now. If you and your company are not part of that dialogue, you are missing out on achieving massive visibility to thousands of potential friends, clients, and partners.
---
In our courses, you will learn everything you need to know, from building a solid foundation to advanced-level tools and strategies:
FOUNDATION
What is Twitter, who is on it, and what it means for you and your business.

How to create a professional account that will effectively build your brand.

How to choose critical details such as your username, background image, avatar image, and biography; all of which can make or break your account.

How to quickly build a large and responsive following.

The importance of retweeting and how to get others to retweet you (and promote your message for free).

How to choose the right content to tweet, including incorporating your blog, Facebook account, and other social media profiles to achieve maximum visibility.

How to connect with the top leaders in your industry – right on Twitter.

How to use Hashtags, Lists, and Twitter Search to improve your results.

How to use URL shorteners such as bit.ly to increase and track your click-through rate.
INTERMEDIATE
Proven techniques and tools to manage your time and use Twitter efficiently.

The most valuable times of the day to tweet and how to hit them on your busy schedule.

Reputation Management: How to monitor your brand and see what people are saying about you; allowing you to make sales, provide customer service, and even get product feedback.

How to use tools such as ManageTwitter, Twitpic, TweetDeck, Twitin, Twurl, Twitter Karma, TwtVite, and many more.

How to leverage your account for organizing and promoting offline events.

The do's and don'ts of Twitter, where you will learn exactly what activities to avoid to prevent your account from being blocked or deleted.

How to respond to and block users who may be spamming or harassing you.
ADVANCED
How to use social media metrics tools to track if your time is being spent well and check your return on investment.

Examples of how big and small companies are using Twitter for everything from customer loyalty to sales.

The pros and cons of auto-followers and auto-responders.

How to monitor the needs of your clients and build relationships with them.

Important legal and ethical issues that every Twitter user needs to consider.

Important safety and privacy issues, and tips on where to draw the line between personal and professional.

How to track your partners and competitors like you never thought possible.


Enroll in the Twitter Quickstart course ($99)
---
GET STARTED
BE THE MEDIA University offers both online webinar courses and in-person classroom instruction designed to teach you how to leverage all forms of media to actively engage your fans and earn more revenues.
BE THE MEDIA University's Twitter Quickstart Course is an online, 2 hour webinar that will teach you everything you need to know to create a powerful presence on Twitter. The webinar is archived, so after you enroll you can listen to the Quickstart Course whenever you like, from wherever you are… indefinitely!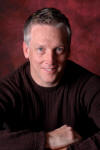 Your instructor is David Mathison, an internationally recognized media consultant, speaker, author, host of an award-winning radio program, and hi-tech entrepreneur, with more than 25 years experience. His book, BE THE MEDIA, was featured in the NY Times after he sold over 5,000 copies in 11 days to only one new follower on Twitter. He has spoken about Twitter and social networking everywhere from the United Nations to Columbia University, from Germany to Croatia.
Mathison will show you exactly the same techniques and tools he used to build his successful Twitter account. You will get full access to a true media expert and learn how he used Twitter to brand himself, how he quickly accumulated over 30,000 quality followers, how he sold out an event at the Jacob Burns Film Center in under 3 days using Twtvite, and much more.
We believe so strongly that our course will provide you with a thorough, quality education on Twitter that we are offering a full 60 day money back guarantee. If you are unhappy for any reason, we will refund the full price of the course with no questions asked.
Be sure to enroll right away!
As a gift to our first class of BE THE MEDIA University students, we are offering a generous discounts:
---
Course curriculum, pricing, and enrollment:
Twitter Quickstart

Associates degree
Facebook Quickstart

Associates degree
LinkedIn Quickstart

Associates degree

Blockbuster Online Success System
Doctorate degree

Course curriculum here

Next class:
Now!
Course curriculum here

Next class:
Now!
Course curriculum here

Next class:
Now!
Course curriculum here

Next class:
Now!

Pricing: List = $199

Sale tuition:
Now just $149!

(YOU SAVE: $50)

Pricing: List = $199

Sale tuition:
Now just $149!

(YOU SAVE: $50)

Pricing: List = $199

Sale tuition:
Now just $149!

(YOU SAVE: $50)

Pricing: List = $1,999

Sale tuition was $1,499:
Now just $499!

(YOU SAVE: $1,500)


Enroll in Twitter
Quickstart course for $149

Enroll in the Facebook Quickstart course for $149

Enroll in LinkedIn
Quickstart course for $149

Invest in your future
for just $499
---
Bachelors Degree: 2 class discount! Instead of $298, now just $249:
Enroll in any two courses right now, and save $50!

Masters Degree: 3 class discount! Instead of $447, all three classes now only $299:
Enroll in all 3 courses today, and save $150 = get one class free!

Ph.D Degree (BOSS): All 10 classes + 6 bonus classes for JUST $499! Earn the definitive doctorate in online media.
For a LIMITED TIME, get all 16 archived courses for just $499!

Enroll in the BOSS Ph.D program NOW and save $1,500. The list price of the complete, live November 2010 class was $1,999. It was offered for a first-semester discount price of $1,499. The archived courses will soon sell for a list price of $999. ENROLL NOW FOR JUST $499!
Satisfaction guaranteed: All courses come with a 60-day money back guarantee - no questions asked!
---
In-person classroom instruction:
Our face-to-face classes and lectures are perfect for teaching groups of executives, managers, and employees at both non-profit and for-profit organizations, as well as administrators, teachers and students at educational institutions.
We can personalize and tailor our classroom courses to fit your unique requirements.
Are you:
An

executive trying to decide how to best leverage social media for your organization?

A company manager giving direction to employees using social media?

A teacher or parent concerned about the online security of your students or children?
An author, musician, filmmaker, activist, publicist, entrepreneur, coach, mastermind leader, or consultant looking to get more exposure for yourself or your clients?
Send us an email and let us know your requirements.
Satisfaction guaranteed: All courses come with a 60-day money back guarantee - no questions asked!
---